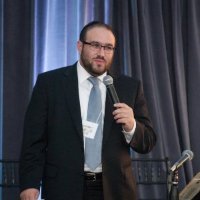 The Hebrew word for charity, "tzedakah," serves as a useful reflection of Yosef Meystel's dedication to philanthropy. While the English word "charity" tends to suggest a gracious act above and beyond the norm, tzedakah is meant as an everyday part of life, and the word has its roots in broader concepts like fairness and righteousness. Alongside repentance and prayer, or "teshuvah" and "tefilah," respectively, tzedakah is an obligation, a vital part of a Jewish person's efforts to mitigate his or her sins. In other words, tzedakah is a duty, and Yosef Meystel, in both his philanthropic pursuits and his professional career, has strived to faithfully perform these duties.
An advocate for improving access to quality education, Yosef Meystel has long supported a number of Orthodox Jewish schools. For more than a decade, he served on the board of directors of Joan Dachs Bais Yaakov, a girls' day school educating students from kindergarten through the 8th grade. He took particular pride in helping the school secure funding for an expansion of its campus, as well as in helping to establish the school's overall growth strategy. In addition to his direct work with Joan Dachs Bais Yaakov, he also assisted in spearheading the Jewish United Fund/Jewish Federation of Metropolitan Chicago (JUF) Day School Guarantee Trust Fund, a vital resource for Jewish schools throughout the area.
Yosef Meystel has also sought to help Jewish youth outside the classroom by serving as a board member of Camp Nageela Midwest and as an executive committee member of Agudath Israel of Illinois, two highly regarded camp programs in the region. In addition, Madraigos Midwest has recognized Yosef Meystel with a plaque for his contributions to the organization's community support programs for adolescents and their families. He also maintains lifelong ties to the Chicago Center for Torah and Chesed and has assisted the synagogue with fundraising efforts.
Yosef Meystel is a graduate of Rabbi Riff Rabbinical College in South Bend, Indiana, where he studied business administration. He furthered his education at Indiana University South Bend, where he focused on accounting while working toward his MBA.
When not busy with his charitable work, Yosef Meystel enjoys a number of hobbies. As a sports fan and native Chicagoan, he avidly supports a number of local teams, including the Chicago Blackhawks, Bears, White Sox, Cubs, and Bulls. In addition to his commitment to his hometown Jewish community, Yosef Meystel also has an abiding love for Israel, his favorite travel destination.